Contact Info
Diane Dee Lee, Health & Medicare Solutions
Diane Dee Lee
By Appointment
5012 W Magellan Drive
Anthem, AZ 85087
Phone: 623-251-6612
Contact Form
Text the word: DIANELEEMEDICARE To: 72727
Website:
www.DianeLeeMedicare.com
Photo Tour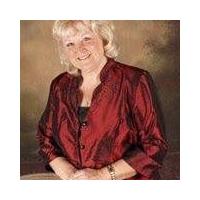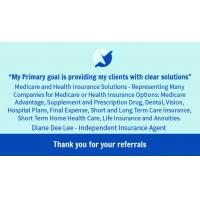 Hours of Operation
Since I meet with clients in their home (or somewhere of their choosing), it is by appointment only and hours vary depending on clients needs but usually between 9-5:30 PM

About Us
Health Insurance, Customized to Fit Your Needs

With more than 10 years of experience she can help you find a custom plan that meets your needs and your budget. If you are over the age of 65, you have options and Dee can walk you through each one.
Dee represents more than 40 companies in Arizona. She can also assist with Dental, Vision, Hospital Plans, Cancer Plans, Final Expense, Short and Long Term Care, Short Term Home Health Care, Life Insurance and Annuities. Dee also has plans for those under 65.
What is important to me is that you choose a plan that is best for you.